DCC Connection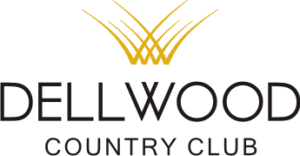 The Dellwood Connection
–
Upcoming Food Specials
From Chef Peter Christenson
 –
Today & Tomorrow! (Wednesday & Thursday)
Fried Cauliflower Florets 14
Chickpea Battered w/ Minnesota Peri-Peri Dipping Sauce
Tennessee Hot Chicken Sandwich 18
Breaded Chicken Breast, Tennessee Hot Sauce, Brioce Bun, Dill Pickles, Duke's Mayo, Lettuce
–
Lobster Fest – This Weekend Only!
We will be running this special on Friday, Jan 7 & Saturday, Jan 8. There are four entrees and a soup that will be run as a special. All entrees are served with a side salad or cup of soup.
Lobster Bisque 12
Crème Fraiche, Tarragon, Maine Lobster, Fennel
Surf & Turf 65
Filet Mignon, Demi-Glace, Broiled Cold Water Lobster Tail, Whipped Potatoes, Asparagus & Drawn Butter
Lobster Tails 65
Twin Cold Water Lobster Tail, Whipped Potatoes, Asparagus & Drawn Butter
Buttery Lobster Linguine – One Lobster Tail 39, Two 65
Butter Poached Lobster Tail on Linguine with Bacon, Green Onion, Herbs & Tomato. Served w/ Garlic Bread
Broiled Lobster 59
Whole Lobster (One and half pound) Basted in Herb Butter and Roasted. Served with Boiled Potatoes, Satueed Corn, Heirloom Tomato & Avocado. Served with Drawn Butter
A Calendar of Saturday Specials will be released within the next week for the month of January. Stay tuned!
— 
Upcoming Club Events
Bingo!
We've had a good run of fun evenings for both Bar and Family Bingo this past month – thank you to all those that have attended. There is always a food special to coincide with Bingo, and of course drinks to wash it all down!  Per usual, we do ask for RSVP's – please call ahead or email Brita at brita@dellwoodcountryclub.com
Thursday, Jan 6 – Bar Bingo (6-8:30)
Thursday, Jan 20 – Family Bingo (5-7:30)
Thursday, Feb 10 – Bar Bingo (6-8:30)
Thursday, Feb 24 – Family Bingo (5-7:30)
–
Ties & Tierras – Sat, Jan 22
5:00 – 8:00
This Parent/Grandparent & Child/Grandchild semi-formal event gives everyone a chance to spruce up their attire and polish up their dancing shoes for a special evening at Dellwood! Chef Peter will be creating an elevated Pasta Bar to accommodate our Members and their younger dates for the night. An extravagant dessert display will provide all with enough sugar to keep dancing to the DJ's tunes! Cost of admission is $42 for adults, $18 for children 6-17, and $9 for children 5 and under. Reservations are required, so please RSVP if interested!
–
Dellwood Winterfest – Fri, Feb 4 – Sat, Feb 5
Embrace the Minnesota Winter and come out and enjoy the Dellwood outdoors at Winterfest! There will be plenty of activities to keep everyone engaged, including the new Ice Golf Open, on Hole #1 Pond. German themed food specials, grilled outdoors by Chef Peter and his team, as well as multiple bonfires and heaters on the patio. Rounding out the attractions will be the Dellwood Medallion search, ice skating, sledding & snowmobile rides by Eric.
– 
*Reservations for Ties & Tierras can be made by sending an email to Laura at laura@dellwoodcountryclub.com. *
–
Winter Activities
The rink and sledding hill are open, and cross country skiing trails will be open tomorrow, Jan 6!
 –
Wild Games Still Available!
From Michelle Murray, HR & Office Manager
We have the following games available for the Minnesota Wild. It includes 4 Club Level seats located on the aisle. Cost is $487 plus a $25 service fee.
March: 1, 8, 19, 21, 31
April: 9, 11, 17, 21, 26, 28, 29
Please let me know if you're interested by sending me an email, michelle@dellwoodcountryclub.com
–
Upcoming Fitting Days
From Clayton Johnson, Head Golf Professional
 –
We still have room if you're looking to be fit for some of the latest technology by Ping and PXG. Please let us know if you're interested in a fitting by sending me an email, clayton@dellwoodcountryclub.com
Ping – Saturday, Jan 8 (only one spot left)
PXG – Thursday, Jan 20
–
Thank you!
The Dellwood Management Team