About Dellwood
Dellwood Country Club….tailored to good times and great experiences with friends and family. A friendly and casual atmosphere in comfortable surroundings where members and their guests hang out and have fun enjoying the culture, amenities and activities that define Dellwood Country Club.
Dellwood CC is privately owned with a vast array of amenities and member services. Our golf course is nationally ranked and our pool complex is, according to our members and their guests, "super cool" – not like a traditional country club!  We are classy and progressive – built to be fun for all who experience our Club.
Mission Statement
Dellwood CC provides exceptional experiences for members in an environment that encourages the formation of enduring friendships, by offering personalized service, outstanding facilities, and
 a sustained commitment to quality and fun.
Inline Image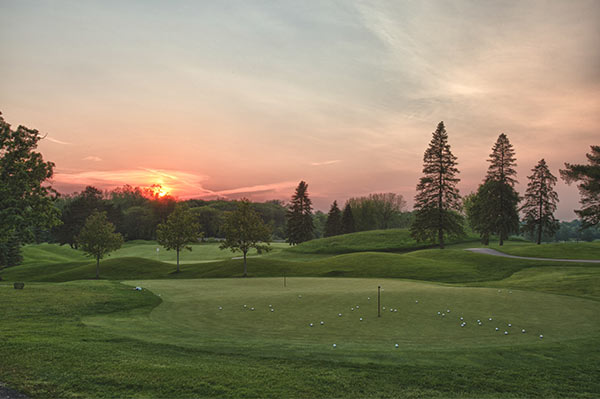 Guest Play
If you are coming to our Club as a guest we welcome you and want you to enjoy your experience. The following guidelines will help you understand what to expect:
All guests must check in at the Golf Shop.
There must be a member in each group unless playing under our unaccompanied guest policy.
Cellular phones are not permitted for incoming or outgoing calls except in designated areas. Please set your phone to silent at all times while on the grounds.
Phones may be used for texting and emails at any time.
Traditional golf attire is required at all times on the golf course and practice areas. Shirts must be tucked in. Denim/blue jeans are not allowed on the golf course or practice areas.
Appropriate denim and casual, tasteful attire are allowed in the Clubhouse and pool areas. Shirts should be tucked in at all times.
Please maintain a four hour pace of play. If you are holding up the group behind you please allow them to play through.
Staff
Clayton
Johnson

Head Golf Professional

651-426-4733

Email Clayton
Read Bio

X

Clayton has been involved in the golf industry for the past 18 years in several capacities. He has worked as an Assistant Golf Pro both in Minnesota and California. Clayton is a certified Club Repair Technician and Golf Shaft Specialist through Mitchell Golf. He played golf at Gustavus Adolphus College for 2 years and obtained his B.S. in Business Administration from Minnesota School of Business. Clayton enjoys playing hockey and traveling. He resides in Plymouth with his wife, Christina.

Bry
Athmann

Catering/Events Manager

651-426-4155

Email Bry

Michelle
Murray

Office Manager/HR

651-289-2373

Email Michelle

Eric
Peterson

Grounds Superintendent

651-426-4406

Email Eric
Employment
We are always on the lookout for talented individuals who enjoy providing great service. Dellwood is a very employee focused Club with opportunities often available in the clubhouse and golf course. We also have an employee scholarship fund to assist employees in completing their education.
Complete the Application for Employment form below if you are interested in any of the open positions.
CURRENT OPENINGS
Full & Part Time Grounds Crew
Part Time Servers
Line Cooks
Part Time Dishwashers
Part Time Banquet Servers & Bartenders
Contact Us
Visit
29 East Highway 96,
Dellwood, MN 55110
Directions
Main 651-426-3218
Golf Shop 651-426-4733
Grill 651-426-5899